Program Overview
Graduate in as few as 10 Months
Online and
In-class Learning
Financial Aid is available for those who qualify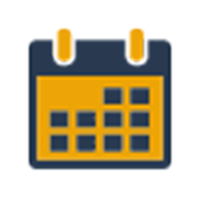 Classes StartingOctober 25th, 2023¶
Provides students with the knowledge, skills, and hands-on training required for a criminal justice career
Qualify for entry-level work such as a security office or retail loss prevention associate
Learn arrest and control techniques, evidence collection and preservation, and legal system in the U.S
Program Overview
Graduate in as few as 10 Months
Online and
In-class Learning
Financial Aid is available for those who qualify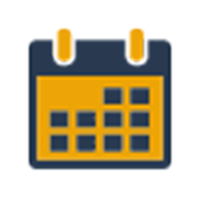 Classes StartingOctober 25th, 2023¶
Provides students with the knowledge, skills, and hands-on training required for a criminal justice career
Qualify for entry-level work such as a security office or retail loss prevention associate
Learn arrest and control techniques, evidence collection and preservation, and legal system in the U.S
Criminal Justice Diploma Program
UEI's Criminal Justice Diploma Program provides students with the knowledge, skills, and training needed for various entry-level criminal justice positions that include security officer, retail loss prevention officer, emergency dispatcher, private investigator, or store detective. Upon completion of the program, students will have gained a thorough understanding of the legal system in the United States and the operational standards found in various law enforcement and security agencies.
Also, graduates of the program will have many of the technical skills commonly utilized in the criminal justice environment. The great thing about the program is that it can be completed, and you can earn your diploma in as few as 10 months, placing you on the fast track for a criminal justice career. If you're interested in enrolling in the program, contact us, and one of our admissions professionals will reach out to you and provide you with all you need to know about the program.
Available at The Following Campuses
The Criminal Justice Program covers a wide range of criminal justice and related topics, preparing students for a rewarding career in the field of criminal justice. The program begins by introducing students to private security, report writing, the authority of security guards to arrest an individual, and the potential civil and criminal liability of security guards.
The program also covers the fundamentals of how criminal investigations are conducted and the role of evidence, information, and surveillance in criminal investigations. Here is a summary of the topics that are covered by the criminal justice program:
Operations of Private Security Professionals
Programs and Facilities Managing Criminal and Those Accused of Crimes
Conducting Criminal Investigations and Surveillance
Criminal Justice System
Gangs in American Society
Verbal and Non-Verbal Communication for Security Professionals
If a career in the criminal justice field sounds interesting to you, consider enrolling in UEI's Criminal Justice Training Program. The great thing about the program is that it can be completed, and you can earn your criminal justice diploma in less than a year. Contact us, and one of our admissions team members will reach out to you and provide you with everything you need to know about the program, including how to enroll in it.
Criminal Justice Career Outcome
Upon obtaining your Criminal Justice Diploma, you will be equipped with the skills, knowledge, and professionalism that employers in law enforcement and security organizations are looking for when hiring individuals for entry-level criminal justice positions. Some employers prefer graduates of criminal justice programs because such programs provide students with the knowledge and training they need to succeed in an entry-level criminal justice career.
Here are some of the positions that you may qualify for upon graduating from the program:
Security Officer
Hotel/Retail Loss Prevention
Emergency Dispatcher
Private Investigator Employee
Store Detective/Retail Security
The Criminal Justice Training Program provides graduates with a foundation in the various aspects of criminal justice, including the workings of the legal system, the different areas of law enforcement, security, and corrections. The program provides students a broad understanding of the criminal justice system and prepares them for positions in private security, investigations, corrections, loss prevention, and other related fields.
There are numerous entry-level criminal justice opportunities for the criminal justice program graduates. Having a Criminal Justice Diploma makes graduates more marketable because the diploma tells employers that you have criminal justice career training and are ready to add value on day one.
Course
Number
Course
Title
CJ 130
Crime Scene Technology
CJ 140
Investigations and Surveillance
CJ 150
Legal Studies for Justice and Security
CJ 160
Homeland Security and Terrorism
CJ 190
Communications for Security Professionals
Online Classes with Hands-On Learning Classes StartingOctober 25th, 2023¶
Criminal Justice Program FAQs
Professionals in the Criminal Justice Field assist in protecting the safety and security of individuals and the general public. This may include monitoring for possible security risks, de-escalating conflicts, and using physical tactics appropriately.
If you want to break into the criminal justice field, you've come to the right place. This Criminal Justice Guide will provide you with the details you need to begin an entry-level career in the Criminal Justice Field.
Related Articles