Medical Assistant Program
Program Overview
Graduate in as few as 10 Months
Online and
In-class Learning
Financial Aid is available for those who qualify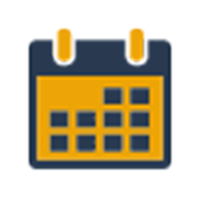 Classes StartingOctober 25th, 2023¶
Trains students in basic medical procedures for both the front office and back office in clinics, hospitals, and doctor's offices
On the job training via externship with an approved local employer
Prepares student for both front office and back office medical assisting
Program Overview
Graduate in as few as 10 Months
Online and
In-class Learning
Financial Aid is available for those who qualify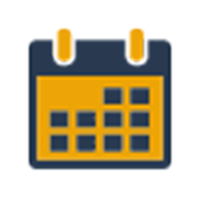 Classes StartingOctober 25th, 2023¶
Trains students in basic medical procedures for both the front office and back office in clinics, hospitals, and doctor's offices
On the job training via externship with an approved local employer
Prepares student for both front office and back office medical assisting
Medical Assistant Program
UEI College offers a Medical Assistant Training Program that's designed to provide you with the knowledge, skills, and hands-on training required for a career as an entry-level medical assistant.
Medical assistants are healthcare professionals who receive specialized training to assist patients and doctors, ensuring that patients have a positive and smooth experience while at a healthcare facility, such as a medical office, medical clinic, hospital, or other healthcare facilities.
If becoming a medical assistant sounds interesting to you, consider enrolling in UEI College's Medical Assistant program. The Medical Assistant Diploma Program provides students with the foundational skills they need to prepare for a rewarding career in the healthcare field. The great thing about UEI's program is that you can earn a Medical Assistant Diploma in as few as 10 months!
Available at The Following Campuses
UEI's Medical Assistant Program provides students with the knowledge and skills they need for a rewarding career. Some of the topics covered by the program include the following:
Assisting physicians with routine physical examinations
Familiarizing students with radiology and diagnostic imaging
Scheduling appointments and maintaining medical records
Taking and recording patient vital signs
Medical ethics and standards of conduct
Clinical Medical Assisting Duties
Overall, the medical assisting training program is designed to teach students both front office administrative assisting and back office clinical assisting.
Students are taught how to greet patients, schedule appointments, maintain medical records, as well as back office medical assisting skills such as how to assist physicians with conducting medical examinations.
If you're interested in a becoming a medical assistant, consider enrolling in UEI's Medical Assistant Training Course. The great thing about our course is that it can be completed, and you can earn your diploma in as few as 10 months. Contact us and one of our admissions team members will provide you with information on how to enroll in the program and begin your medical assisting career.
Medical Assistant Career Outcomes
Graduates of UEI College's Medical Assistant Program will enter the candidate pool having the knowledge, skills, and training that employers are looking for in individuals when seeking to hire them for entry-level medical assistant positions.
Furthermore, completing the program makes individuals more marketable, meaning it helps them stand out to employers in a competitive market. Graduating from the medical assistant program opens the doors to working in a healthcare setting that includes working in hospitals, clinic, medical offices, labs, and other healthcare facilities.
As a graduate of the program, you may qualify for the following positions:
Medical Assistant
Medical Office Assistant
Optometric Technician
Chiropractor Assistant
Ophthalmic Technician
Clinical Assistant
Optometric Assistant
UEI College's Medical Assistant Program teaches students how to work with patients, doctors, and nurses to improve the quality and efficiency of care that patients receive while at a clinic or hospital.
The program covers office procedures, pharmacology, drug administration, and electrocardiography, providing students with the administrative and clinic training they will need to begin a new career as a medical assistant.
The great thing about the program is that students can earn their diplomas and graduate in as few as 10 months.
That said, prior to graduating from the program, students will have the opportunity to practice the skills and knowledge they've learned through an externship, preparing them for situations they will face on the job.
At UEI College, our goal is to ensure that graduates are career-ready upon graduating from our programs so that they are able to provide the necessary support to their employers from day one.
Enroll today and begin the journey towards earning your Medical Assistant Diploma via our Medical Assistant Program.
Course
Number
Course
Title
MA 110
Administrative Medical Assisting Duties
MA 120
Introduction to Anatomy & Physiology
MA 130
Office Environmental Safety, Infection Control and Laboratory
MA 140
Psychology and Special Senses
MA 150
Medical Management
MA 160
Clinical Medical Assisting Duties
MA 170
Pharmacology and Office Emergencies
UEI Medical Assistant Program - FAQs
A medical assistant is a healthcare professional who performs administrative and clinical tasks in hospitals, physician offices, and other healthcare facilities to assist doctors with caring for patients. Medical assistants typically perform tasks such as measuring and recording a patient's vital signs, helping physicians with examinations, and entering patient information into medical records. The duties of a medical assistant will vary from one facility to another, but medical assistants usually work closely with staff, physicians, nurses, and of course, patients. That said, Medical Assistant Training is vital to ensure that medical assistants have the knowledge and skills required to perform their job correctly.