Program Overview
Graduate in as few as 10 Months
Online and
In-class Learning
Financial Aid is available for those who qualify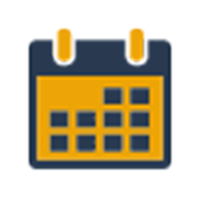 Classes StartingOctober 25th, 2023¶
Students are trained in clinical, radiographic, and preventative dentistry procedures
On the job training via externship with an approved local employer
Prepares students for both front office and back office dental assisting
Program Overview
Graduate in as few as 10 Months
Online and
In-class Learning
Financial Aid is available for those who qualify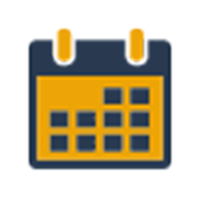 Classes StartingOctober 25th, 2023¶
Students are trained in clinical, radiographic, and preventative dentistry procedures
On the job training via externship with an approved local employer
Prepares students for both front office and back office dental assisting
Dental Assistant Training Program
UEI College's Dental Assistant Program is designed to provide you with the knowledge, skills, and training you need for a rewarding career as an entry-level dental assistant.
A career as a dental assistant involves helping dentists, dental hygienists, and other professionals care for patients. The duty of dental assistants is to ensure that patients have a smooth and positive experience while at a dentist's office.
The Dental Assistant Training Classes at UEI will provide you with the knowledge and training you will need to perform the essential job duties required for a career as a dental assistant.
UEI's Dental Assisting School offers the program in hybrid mode, meaning you will learn via a mix of online classes, onsite labs, and an externship at a local clinic. The externship provides you with on-the-job training, preparing you for situations you will encounter upon graduation in the real world.
If becoming a dental assistant sounds interesting to you, consider enrolling in UEI's Dental Assistant Program. The program will provide you with the knowledge, skills, and hands-on job training that you need to become a successful dental assistant. The great thing about our program is that you can earn a Medical Assistant Diploma in as few as 10 months!
Available at The Following Campuses
UEI's Dental Assistant Technician Training Program equips graduates with the knowledge, skills, and training they need for a career as a dental assistant. Some of the skills and training our program provides includes the following:
Disinfecting and Sterilizing Dental Equipment
Assisting Dentists with Common Dental Procedures
Preventative Dentistry and Personal Oral Hygiene
Scheduling Appointments and Updating Patient Medical Records
Real-World On-the-Job Training
Overall, the program prepares students for both front-office administrative dental assisting and back-office clinical dental assisting. Administrative skills that are covered by the program include scheduling appointments and maintaining patient medical records. Back office clinical dental assisting skills covered by the program include assisting dentists with common procedures, such as fillings, root canals, extractions, cleanings, and general chairside assisting.
If you're interested in becoming a dental assistant and you're good with your hands and working with people, consider enrolling in UEI's Dental Assistant Training Program. Contact us, and one of our admissions team members will walk you through the application and enrollment process.
Dental Assistant Career Outcomes
UEI's Dental Assistant Program provides students with the knowledge, tools, and techniques they need to perform the daily duties involved with dental assisting. Graduates of the program are career-ready, meaning they have the knowledge and entry-level skills to provide assistance to dentists, hygienists, and other dental team members, making them valuable members of a dental office or clinic.
Dental Assistants who graduate from UEI will be well-equipped to work in dental offices or clinics, insurance companies, hospital dental departments, and dental supply manufacturers. Some of the positions that you may qualify for upon graduating from the program include the following:
Dental Assistant
Orthodontic Assistant
Orthodontic Technician
Surgical Dental Assistant
Oral Surgery Assistant
Registered Dental Assistant
Obtaining an education to become a dental assistant will open the doors to a rewarding career where you will be able to help others by assisting dentists and dental hygienists improve patients' oral health.
The great thing about UEI's program is that it can be completed, and you can earn your diploma in as few as 10 months, placing you on the fast track to a rewarding career in healthcare.
The program trains students in preventative, radiographic, and clinical dental procedures and administrative duties typically performed in a dental clinic.
Before completion of the program and graduation, students are required to complete a 170-hour externship where they will put the knowledge and skills they've learned to work. Real-world job training prepares students for scenarios they'll encounter in the real world, allowing them to assist dentists, dental hygienists, and other members of a dental clinic from day one.
Course
Number
Course
Title
DA 110
Dental Science/Medical Emergencies
DA 120
Chairside Assisting
DA 150
Preventative Dentistry
DA 160
Dental Specialties
DA 170
Prosthodontics/Administrative Assistant
UEI Dental Assistant Program - FAQs
Dental assistants are instrumental to the proper and efficient functioning of dental offices and clinics. As the name suggests, dental assistants assist dentists with front office tasks such as welcoming patients to the clinic, scheduling appointments and updating patient medical records. Dental assistants also offer back office support for dentists, including preparing exam rooms, preparing and sterilizing tools, and offering dentists chairside assistance with common procedures such as fillings, extractions, root canals, cleanings, etc. For dental assistants to be successful, they must possess a broad range of skills that include medical, administrative, technical, and personal skills.