Program Overview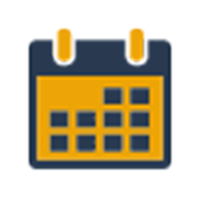 Classes StartingOctober 25th, 2023¶
Develop essential skills for managing medical offices and healthcare facilities
Gain in-depth knowledge of health industry laws, regulations, and policies
Explore diverse entry-level healthcare administration career opportunities
Program Overview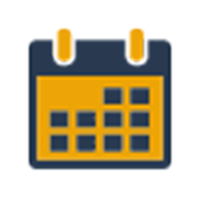 Classes StartingOctober 25th, 2023¶
Develop essential skills for managing medical offices and healthcare facilities
Gain in-depth knowledge of health industry laws, regulations, and policies
Explore diverse entry-level healthcare administration career opportunities
Health Services Administration AAS Program
The Health Services Administration Program will equip you with the knowledge and training necessary to manage various healthcare and wellness facilities. The program is designed for those seeking entry-level administrative positions in the healthcare field. The program combines general education courses with specialized coursework in healthcare administration.
The program covers various topics and delves into health industry laws, regulations, policies, procedures, and the governing bodies that oversee healthcare professions, including HIPAA, OSHA, and JCHAO. Additionally, the program assists students with developing foundational skills in effective communication, customer relations, and organizational and administrative management.
If a career in healthcare excites you, consider enrolling in UEI College's Health Services Administration Program. With a short-term duration, you can earn an Associate of Applied Science degree in as little as two years. Also, the program is 100% online, allowing you to train for a new career in the healthcare field from the comfort of your own home.
Health Services Administration Career Outcomes
Upon graduation, you'll enter the local job market equipped with the knowledge, skills, and hands-on training sought after by employers hiring entry-level healthcare administration professionals. This program provides a diverse set of administrative skills essential for managing medical offices, healthcare facilities, and wellness centers.
Graduates of the program receive an Associate of Applied Science degree, which qualifies them for various entry-level positions that include the following:
Office Manager
Nurse Manager
Program Manager
Health Manager
Practice Administrator
About The Health Services Administration Program
The Health Services Administration Program at UEI College lays the foundation for a rewarding career in entry-level healthcare administration and management. Students are introduced to computer technology in healthcare, learn how to ensure compliance with federal, state, and local laws, and gain insights into medical staff organization, department functions, policy formation, internal control systems, planning procedures, and more.
Upon graduation, students receive an Associate of Applied Science Degree. For further details about UEI College's Health Services Administration Degree Program, contact our admissions department. Our knowledgeable representatives will provide you with all the information you need to enroll in the HSA Program. They will also answer any questions you have about the program.
Course
Number
Course
Title
ENG101
English Composition
MTH110
College Algerbra (Math)
PSY101
Intro to Psychology
SCI201
Introduction to Biology
HSA200
Health Information Technology & Management
HSA210
Healthcare Delivery in the United States
HSA230
Essentials of Healthcare Compliance
HSA240
Healthcare Management & Administration
HSA250
Healthcare Customer Relations & Outcomes
HSA260
Human Resources and Public Relations